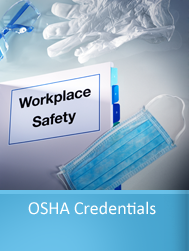 Dental practices are increasingly coming under fire from unannounced OSHA inspections, Office of Civil Rights investigations (HIPAA) and patient complaints to dental boards. Given evolving practice models and ever-changing complex regulations, dental practices need someone on staff who can knowledgeably function as a Compliance Officer or Coordinator.
The Institute provides advanced dental compliance educational programs. Unlike traditional continuing education courses, we offer three levels of study for professionals who seek to expand their knowledge and skills. Course work is self-paced independent study and usually completed within 8-10 hours.
Any member of the team will benefit by obtaining certificates and credentials in order to thrive under increasing regulatory scrutiny. Investing in the professional development of your practice far outweighs the cost of being ill-prepared.
We are dedicated to advancing compliance proficiency throughout dentistry by:
Elevating dental compliance knowledge and skills
Connecting like-minded professionals who want to network, share and collaborate
Inspiring dental professionals to achieve higher goals
Training dental compliance specialists since 2014
Which credential is right for you — HIPAA, OSHA or Risk Management?