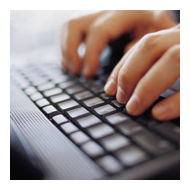 If you completed one of the Level III courses and received designation as a CDSO™, CDSH™ or CDSRM™ then you are required to renew your credentials on an annual basis. Credentials expire one year from the month in which you originally passed the exam.
Recredentialing includes:
Current Institute Membership
Continuing Education (CE) courses focused on your area of study, i.e., HIPAA, OSHA or Risk Management; or in general compliance or regulatory topics, such as, but not limited to, coding/billing, fraud and abuse, human resources or patient safety.
Four CE annually are required if you have one designation; six CE are required if you have two or more designations. CE credits in excess of the required number are not carried over to the next renewal period. You are responsible for submitting your CE to the Institute.
CE is applied to the year in which it is completed, regardless of the year it is submitted. CE may be obtained from the Institute or another approved source. Please contact us for a listing of approved CE affiliates. If you are interested in becoming a CE Affiliate, please contact us for an Affiliate Application.